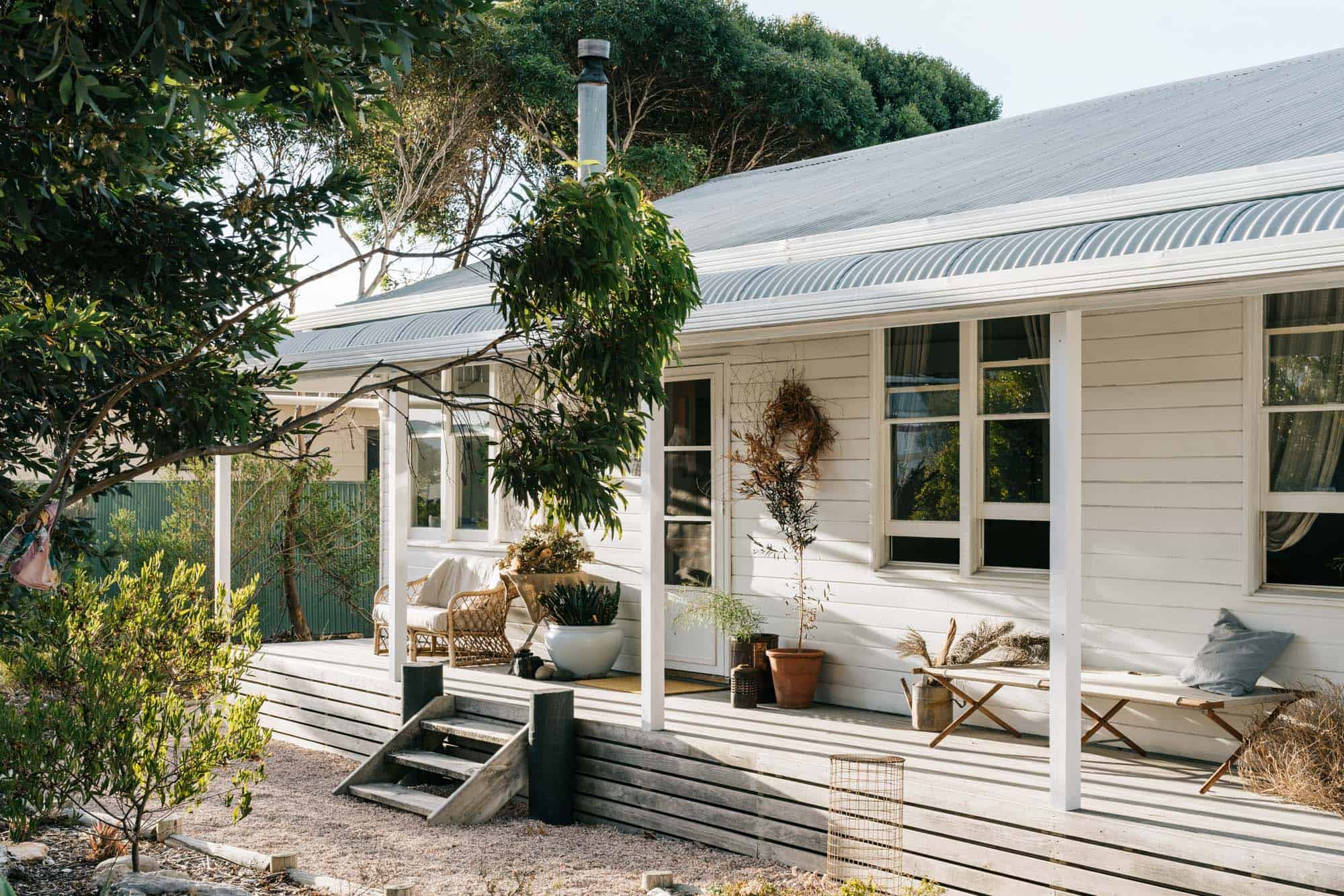 Bonjour tout le monde, aujourd'hui on revient sur ma passion cabane/cottage/maison en bois. Je vous fait donc visiter ce cottage près de la plage dont je suis tombée amoureuse.
My Sister and The Sea est une jolie maison nichée dans le petit canton de Marion Bay sur la péninsule de Yorke en Australie du Sud. Cette maison respire la quiétude, le bon air marin. Et comme je vous le disais dans mon précédent article, s'il y a bien une chose qui m'apaise autre que la forêt c'est la mer. On s'imagine bien ici, les pieds sur le sable, prendre de longs repas dehors,  faire des siestes dans les transats, prendre le temps…Petite cerise sur le gâteau, ce cottage est à louer via Airbnb. Vous pouvez retrouver plus de photos sur le site du cottage.
En plus de cela, la déco est canon dans un style rustique/récup/marin tout en finesse que j'aime beaucoup. J'aime bien retrouver ici et là des bateaux, coquillages, cordages sans que cela soit trop écrasant. On retrouve aussi dans la maison beaucoup de fleurs séchées et de plantes. Et surtout mon gros gros coup de coeur est situé à l'extérieur. Je suis absolument fan de la terrasse, de ce petit porche, du deck et de la baignoire extérieure. On retrouve de très beaux lins français, une cheminée, des meubles sur-mesure et des petites trésors récoltés dans toutes les pièces. Cela vous plait ce type d'ambiance ?
Allez on part faire la visite.