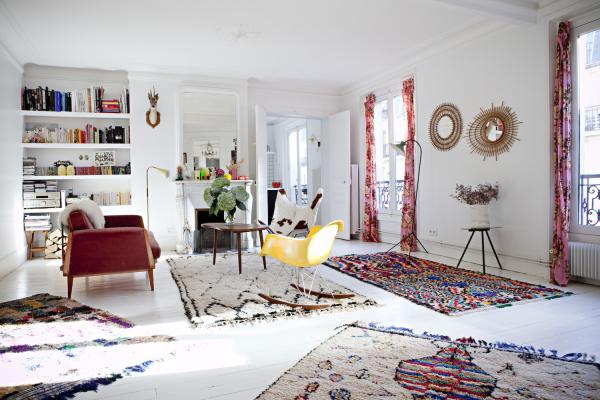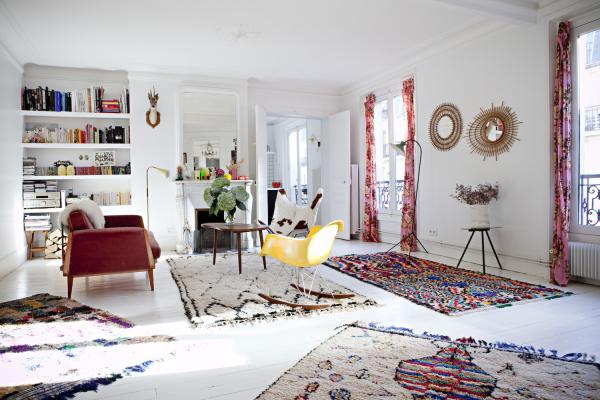 Depuis quelques temps, je me met à rêver de tapis. J'en vois dans beaucoup d'intérieurs sur le net. En occurrence je suis tombée sous le charme des tapis berbères : les Bouchérouites très colorés et aux motifs tous différents et les Beni Ouarain blanc et noir.
Je vais vous parler des différences entre ces deux tapis. Ils viennent tous les deux du Maroc.
Le Bouchérouite est en fait un tapis composé des tissus recyclés, mis un à un, à la main. Le matériel utilisé est donc peu prestigieux mais ils sont l'expression de la créativité des femmes marocaines qui créent des motifs au gré de leur imagination.
Le Beni Ourain est lui est lui beaucoup plus noble au niveau de sa composition, de la laine. Ce sont des tapis au point noué, avec de jolis motifs mais noir et blanc. Il est plus cher.
Maintenant que vous savez tout, voici quelques images d'inspiration pour votre intérieur.
Les photos viennent de Secret Berbère.
Alors maintenant que vous êtes inspirés, si vous voulez les acheter, voici plusieurs boutiques : Secret Berbère, Carpet of Life, the boucherouite shop, et Lovmint.
Si vous en connaissez d'autres n'hésitez pas à partager vos adresses.