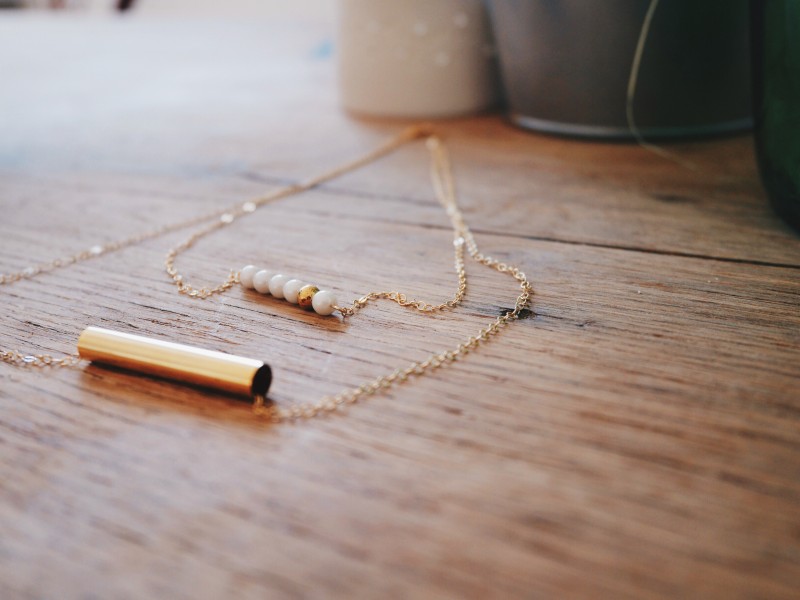 Il y a quelques semaines via Instagram j'ai gagné un joli collier de The Red Drop grâce à Laura du blog Pink Et Cetera. Une jolie découverte française. Ce sont Emilie et Eve qui ont donné vie à The Red Drop. Jeunes créatrices lyonnaises, elles ont pleins d'idées en tête  et créent  des bijoux originaux, chics et uniques, avec cette qualité indéniable qu'est le « Made in France ».
« Inspirées des petites et grandes marques que nous chérissons toutes, des dernières tendances et des bloggeuses de mode qui constituent notre liste de favoris, nous fabriquons des bijoux très fins et épurés. »
Je suis très contente de ce collier que je ne quitte plus. Voici donc quelques photos pour lui faire honneur !
Si vous voulez en voir plus il faut aller sur leur boutique en ligne. Belle journée.