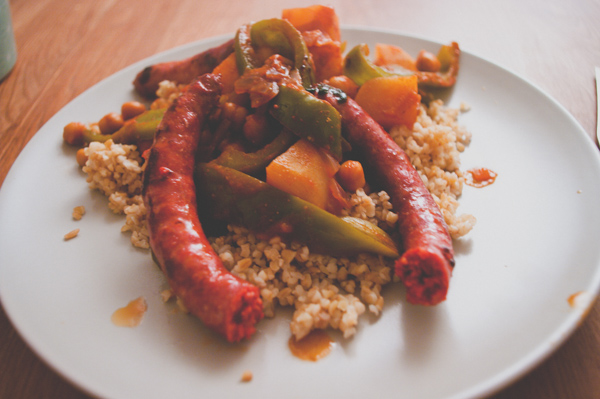 Cela fait 3 semaines que je commande via Cookin the World mes repas et je voulais vous faire partager cette découverte. Le concept ? des paniers livrés à votre domicile et prêts à être cuisinés selon vous envies. Comment ça marche ? Vous choisissez votre panier : panier de la semaine, brunch, diner du monde ou diner pour des occasions. Cookin the world s'occupe de faire les courses pour vous, des produits frais venant directement de Rungis, à 80% d'origine France. Ils vous livrent d'ici 24h et hop à vous de jouer dans votre cuisine via les recettes fournis.
C'est très simple, cette formule nous a vraiment simplifier la vie ! Plus besoin de faire les courses la semaine et en plus cela ne revient pas si cher que ça lorsqu'on y regarde bien. Et puis ce sont des repas équilibrés, de saison et inventifs qu'ils proposent. Pour le moment, tout a toujours été très bon et nous sommes ravis.
Ils changent le principe des paniers de la semaine et maintenant vous recevrez tous les ingrédients pour préparer 4 délicieux repas à 7,4€ par personne, des repas à cuisiner en moins de 30 minutes (chrono !). Seul petit bémol dans le changement de formule, c'est que du coup il n'y a plus qu'un plat et non plus une entrée ou un dessert et un plat. Si vous voulez en savoir plus, il faut aller ici.
Aujourd'hui je vous montre donc la préparation d'un repas du panier de cette semaine : le couscous minute.
Les ingrédients (j'ai rajouté les restes de coriandres d'une autre recette)
Et maintenant on cuit, on tourne, on tourne . Et on rajoute les épices qui sont fournies.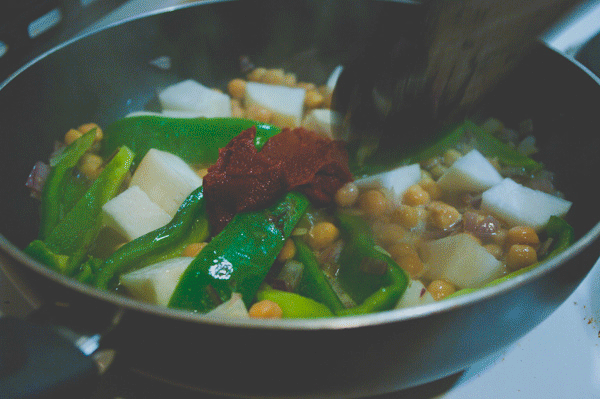 Et tadaaaaaaaa!!!
Et pour le dessert: